Landscape Resilience Framework
How can we sustain biodiverse, healthy ecosystems and landscapes, from cities to wildlands? And how can we design these landscapes to be more resilient to the rapid environmental changes that are anticipated over the coming century – that is, to be robust and flexible enough that they are able to persist and evolve over the long run?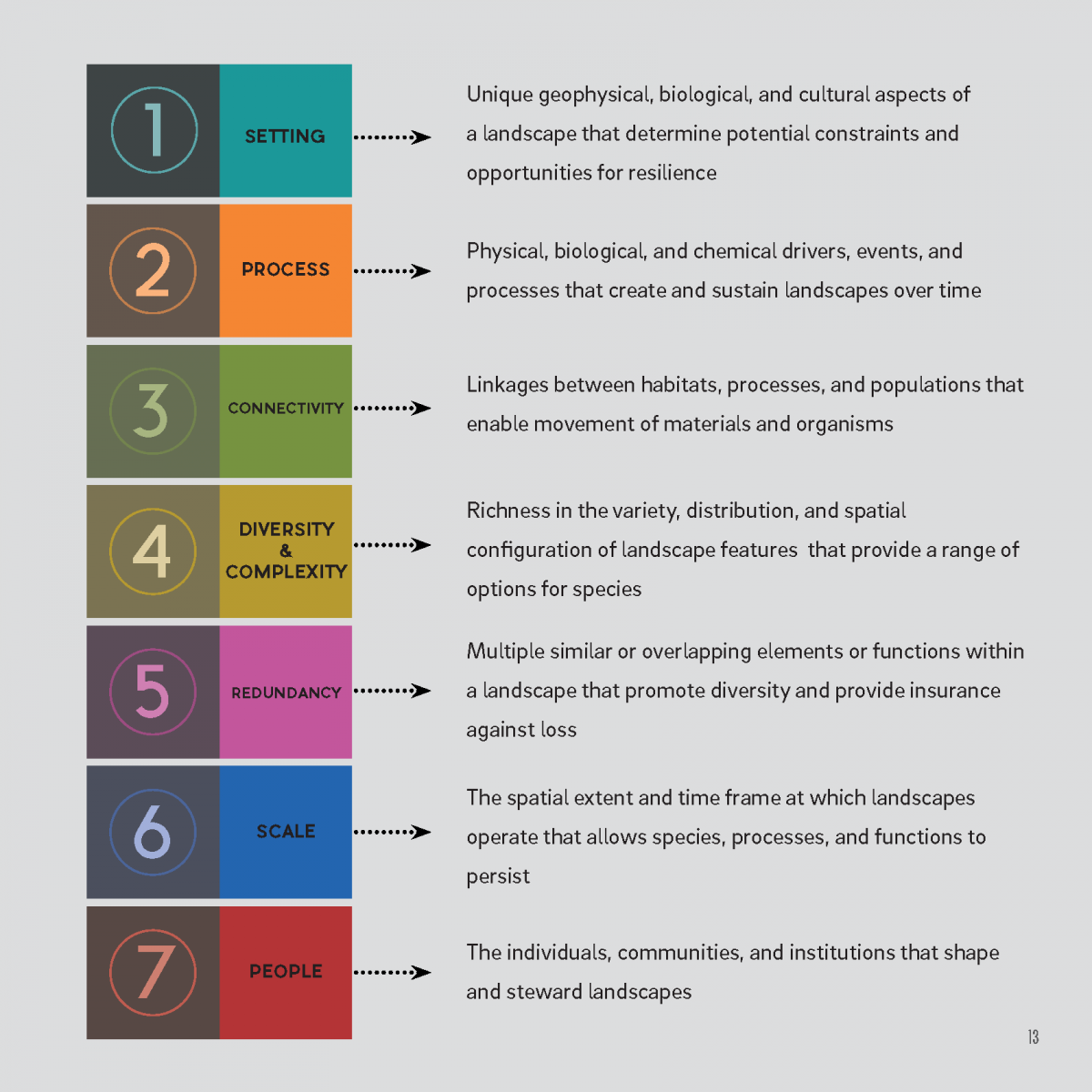 We have developed a Landscape Resilience Framework to help translate resilience science into a set of practical considerations for landscape management. The goal of the Framework is to facilitate the integration of resilience science into a wide variety of efforts, from urban design and green infrastructure to conservation planning and ecological restoration. 

The Framework is based on a synthesis of scientific literature and review from a team of expert advisors. It identifies seven fundamental principles of landscape resilience: setting, process, connectivity, diversity/complexity, redundancy, scale, and people, along with the 3-5 key elements of each. Use of the Framework to develop resilience-based recommendations for specific landscapes is currently being piloted in the Silicon Valley. 
Silicon Valley supports a rich diversity of wildlife and habitats, from redwood forests in the hills and creeks that bisect cities to the tidal marshlands that fringe the Bay. 
As we shape the Silicon Valley of the future – as buildings are renovated, flood-control channels are redesigned, and new parks are created, among innumerable other changes – there are immense opportunities to contribute to the resilience and ecological function of the region's landscapes and ecosystems. Yet how do we do so in a way that supports their ability to thrive over time, even as conditions change? Which actions are likely to add up to something ecologically meaningful and lasting?
Learn more about how we are Applying the Framework.